Top 100 pick up lines for guys. Use this pickup line and you are certain to leave the room with a phone number or more!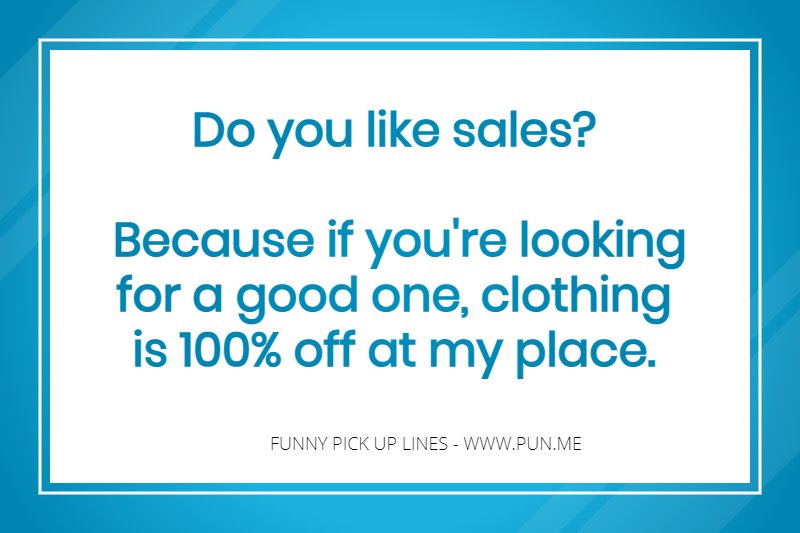 On a scale of 1 to 10, you're a 9.
If you were a potato you'd be a sweet one.
You may fall from the sky, you may fall from a tree, but the best way to fall… is in love with me.
All I need now it U!
Well, you do have big feet….
You are the guy with the gorgeous smile.
You spend so much time in my mind, I should charge you rent.